We are so thankful that we have 3 models of "Old Country Churches" that have been donated to raise funding for Christian Family Radio.
These churches were built by the "Cardboard Carpenter", an inmate at the Walla Walla Washington State Penitentiary. Each church is hand built by layering sheets of card stock paper, glued together, then cut into "planks", painted individually and placed to meet his blueprints for each one. As you can see, each one ha pews, a pulpit, crosses on the wall and more! He cuts out each plank using dull, rounded scissors, which are the only kind allowed for inmates. The "moss" on the one church is made by gluing many sheets together, colored, and then "shaved" using those scissors.
Each church takes him around 6 months to create, working 12-15 hours each day, 7 days per week. It's an amazing labor of love by this very special "carpenter"! Thanks to all who bid on these churches, raising a total of $1575 for Christian Family Radio!
"Calvary Baptist Church"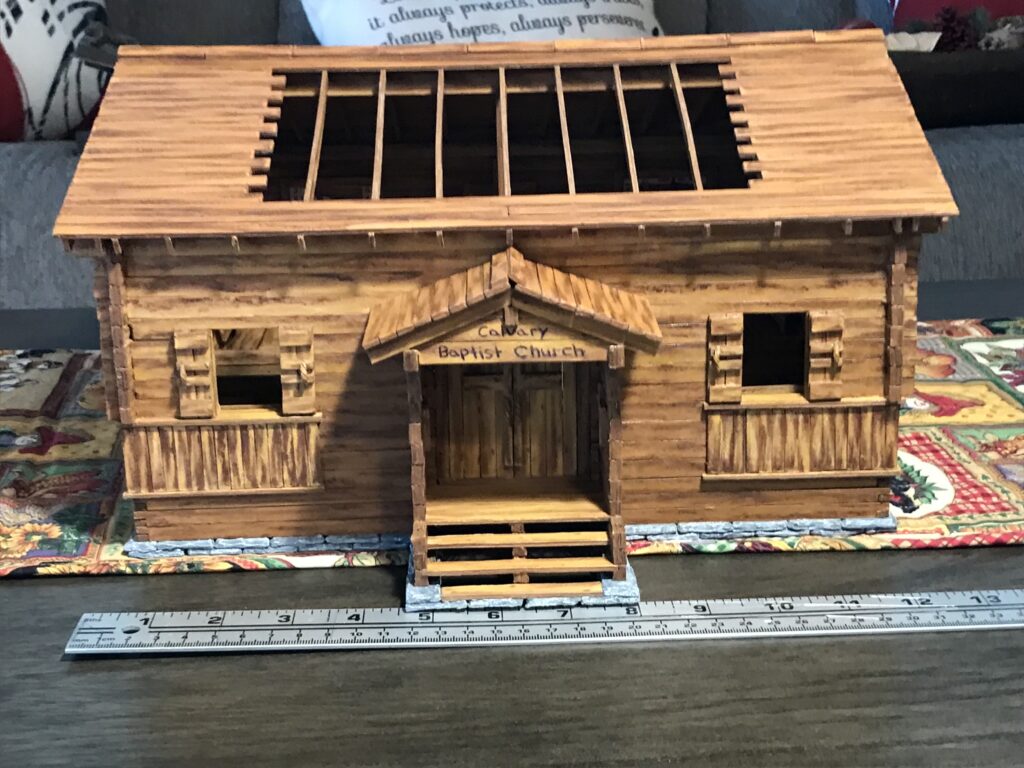 "Narrow Way Baptist Church"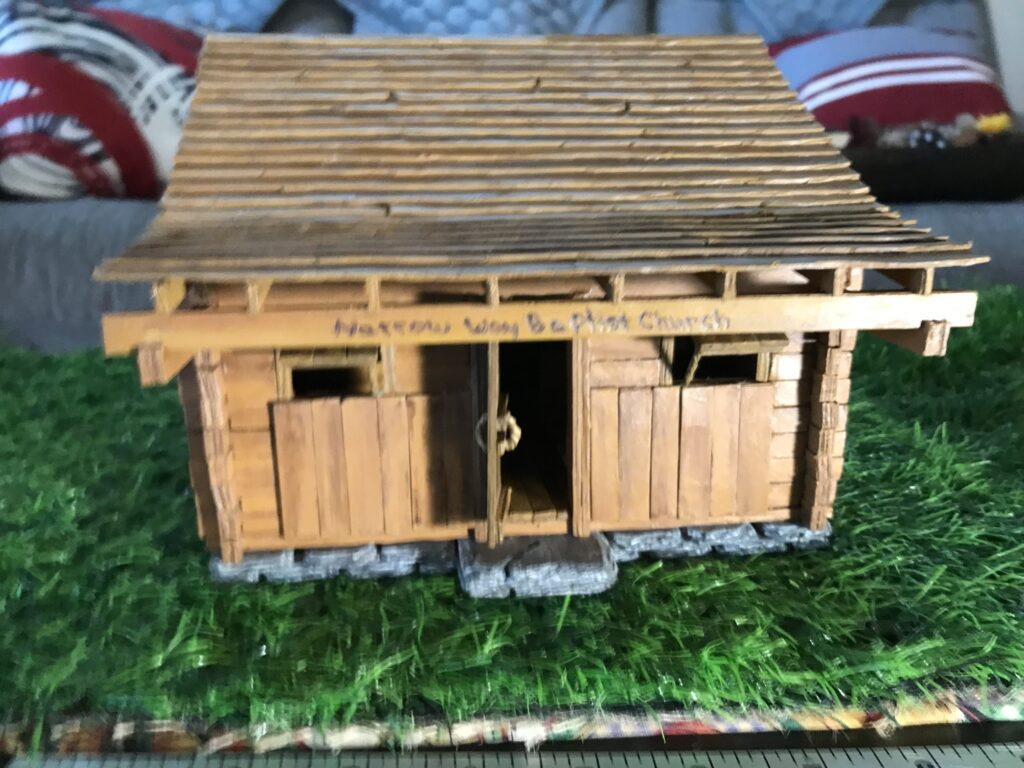 "Old Paths Baptist Church"